Exam Equipment
Students are required the following equipment for their exams: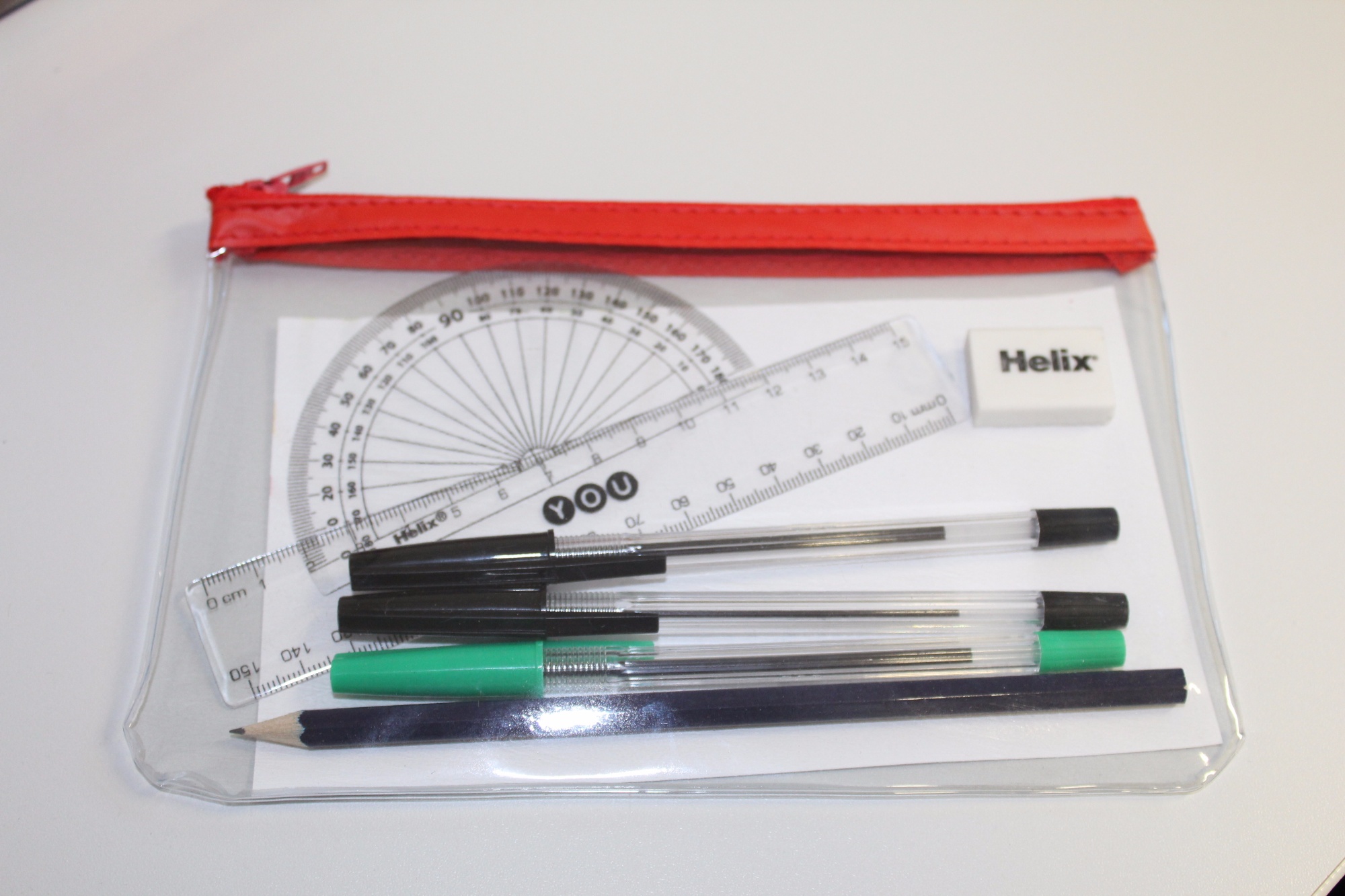 A clear pencil case to include a black pen, pencil, ruler and eraser. For Maths exams pencil cases must include a protractor, a pair of compasses and a scientific calendar. Students are able to purchase equipment items through our Finance Office.
Our recommended scientific calculator is the Casio FX83 plus. Students use these in their Maths Lessons.
Students are able to bring a water bottle into the exam, the bottle must be clear with no labels.