To See : #Free School Meals
Catering Academy provide the catering at ICC in the hall at breakfast, break and lunch times. They offer students a wide choice of hot and cold food. We also offer a mobile food unit in the Atrium that caters for hot snacks and drinks during break and lunchtimes.
Breakfast (07:30-08:15): A selection of breakfast cereals, toast, baked beans on toast, bacon/egg rolls, full english breakfast and fruit.
Break (10:55-11:15am): A selection of hot and cold hand held snacks are available, from sandwiches, baguettes, fruit and a daily choice from the hot section.
Lunch (13:15-14:55pm): A selection of hot and cold meals are available, sandwiches, baguettes, pasta, jacket potatoes with a variety of fillings, fruit, puddings and a choice from the daily menu.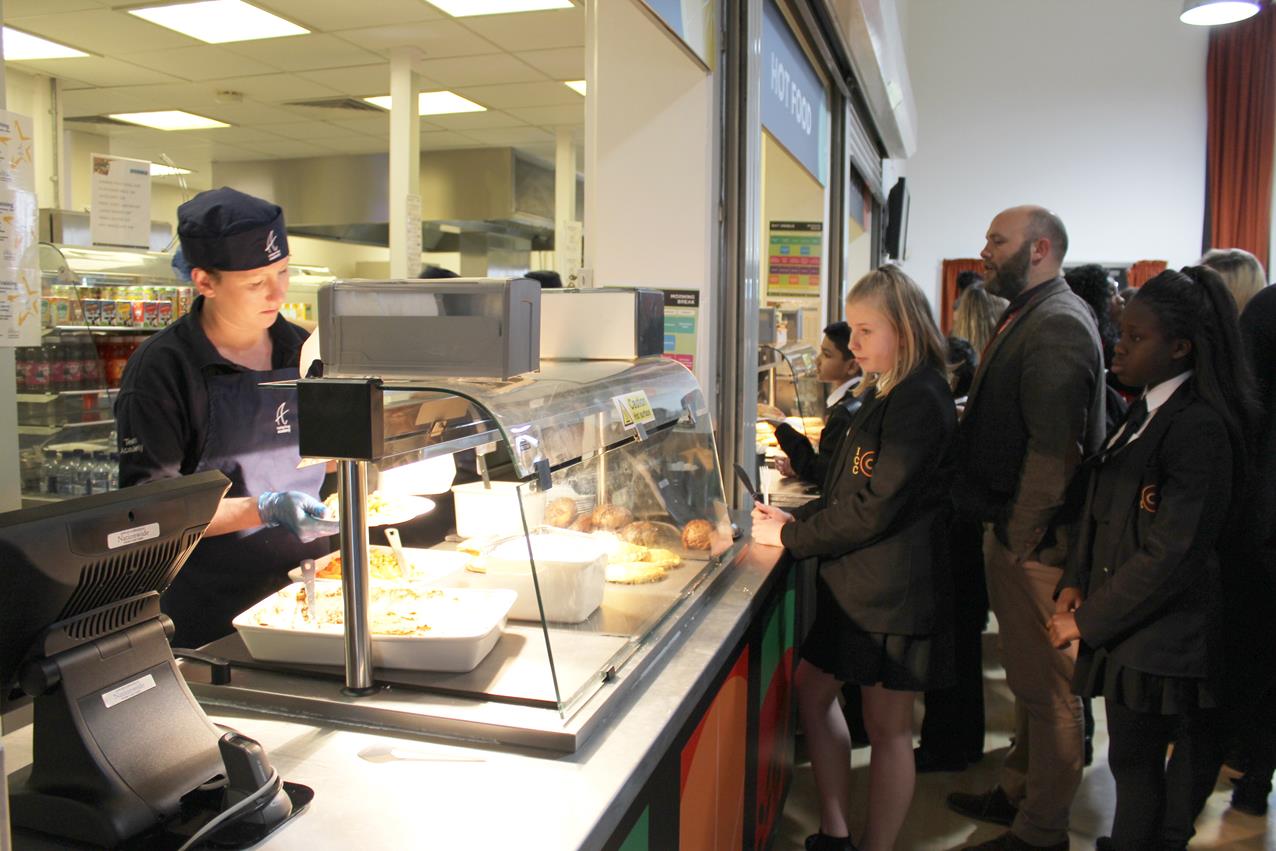 ICC are Biometric
We are pleased to announce that our restaurant at ICC has undergone some new and exciting changes to coincide with the advancements in technology within the catering area. These changes will see improvements within the services that are offered to both you as parents and the students.
BAM, in-conjunction with Catering Academy (our restaurant provider) have installed a cashless, biometric system this will allow parents to make online payments through Parent Pay (not ParentMail)https://www.parentpay.com/ eliminating the need for students to carry money around with them. As parents, you will also be able to monitor the amount your child is spending on a daily basis. A biometric thumb print will be used to identify each student. This ensures all transactions are fast, efficient and personal to the individual student.

To make a online Payment
If you have any questions or concerns, please e-mail Catering Academy directly ifieldcollege@catering-academy.co.uk or call Mr Kevin Pascoe 07943 503329
If you receive any of the following support payments your child/chilren may be entitled to receive free school meals:
It's simple to apply:
1. Go on-line: WSCC website here
2. Call: 033 301 42903
3. Collect an application form from our Reception.
PLEASE DO NOT LOSE OUT - by registering your child/children for free school meals your child's school will receive a Pupil Premium Grant to support your child's education.