Ifield Community College is committed to safeguarding, promoting the welfare and safety of all students. We want to make sure all our students are safe in school, at home, on line and in the community. We strive to ensure that consistent and effective safeguarding procedures are in place to support families, students and staff at school. Our staff play an important role, working together with parents and carers, to ensure that our students are safe and secure and to promote their personal safety and wellbeing.
Safeguarding Team
The Designated member of staff (DMS) is Kevin Laundon, AHT Behaviour and Safety. Sonia Victor, SENCo and the Progress Leaders are also trained in Child Protection.
School Nurse
We offer students a confidential drop-in on Thursdays between 1:15 to 2:00pm in G13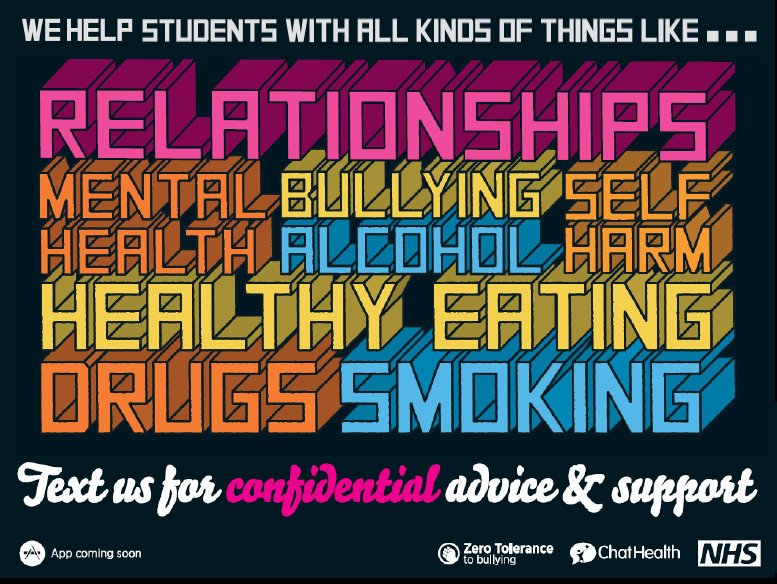 Educational Psychologist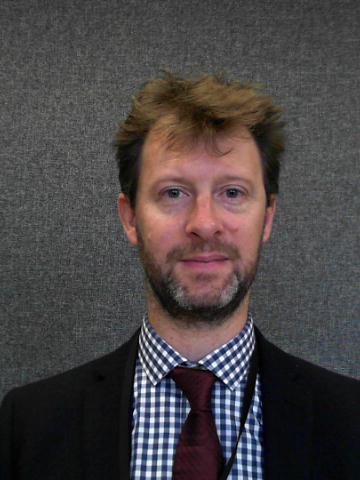 Mr Xavier Eloquin is a chartered Child and Educational Psychologist and associate fellow of the British Psychological Society. He is a certified Human Givens Psychotherapist and an affiliate of OPUS (an Organisation Promoting an Understanding of Society). He is passionate about the power psychology has to enrich the lives of children, teenagers, parents and teachers. He worked as an Educational Psychologist for the Local Authority for nine years and now has an independent practice supporting a number of schools directly.
Xavier has worked with children and young people with a range of difficulties (and abilities) in a wide number of settings. These include:
· Social, emotional and behavioural difficulties – in mainstream and specialist settings
· Moderate, severe and profound and multiple learning difficulties
· Autistic spectrum disorders and other social communication difficulties
· A range of settings including mainstream schools, special schools, residential schools and care homes.
He has also been a Consultant Psychologist to a Forest School and co-wrote a chapter on the positive effect Forest Schools have on emotional development.
Xavier has also done additional training in a range of areas, including Crisis Psychology and has supported schools and care homes during and after critical incidents and sad events. A growing interest is in the organisational dynamics of schools and he has consulted to Head Teachers, Senior Management Teams and other groups, exploring relational dynamics and how to build more effective and cohesive teams. He has worked with the Supreme Educational Council, Qatar, training SENCOs on aspects of Special Educational Needs and how to support colleagues. With a colleague at the Tavistock Clinic, London, he runs the "Managing Organisational Change in Schools" workshop, which supports leaders and managers in making sense of, and planning, culture changes in schools.
Well Being
Mr Buxton supports students at ICC through a therapy program. These sessions are to help with the students well-being and their performance in school.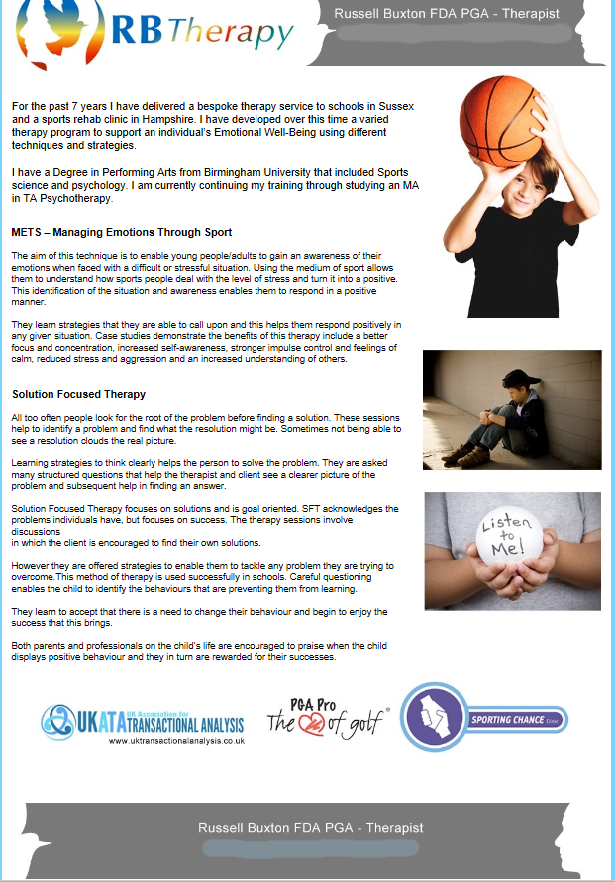 Ifield Community College has policies and procedures in place to deal effectively with child protection and safeguarding issues, which include tackling radicalisation and extremism, together with recording and monitoring processes. All our staff have received Prevent training. All staff undertake relevant safeguarding training when they start at the school and receive updates as appropriate. The training is monitored and comprehensive records kept by the DMS.
ICC Safeguarding Policy can be located under our Policies
Safeguarding Guidance for Schools
Keeping Children Safe in Education
All concerns are passed through members of staff who are trained as 'Designated Child Protection Officers' in school in compliance with the HM 'sharing of information' guidance March 2015. Staff are required to report any causes of concern to the school safeguarding team. Referrals are logged and monitored to make sure that they are followed up appropriately.
To promote a safe environment for students, Ifield Community College employs a strict selection and recruitment policy which includes all statutory checks on staff and regular volunteers including Enhanced DBS (disclosure and barring service) checks.
If you have any concerns about your child, another student or a member of staff at Ifield Community College please contact the Designated Safeguarding Member of staff(DMS) who will be able to provide you with the best advice and help using the appropriate degree of confidentiality.
Keeping children safe in education 2016
https://www.gov.uk/government/uploads/system/uploads/attachment_data/file/550511/Keeping_children_safe_in_education.pdf
Working together in to safeguard children
https://www.gov.uk/government/uploads/system/uploads/attachment_data/file/419595/Working_Together_to_Safeguard_Children.pdf