Uniform, Possessions and Valuables
All Ifield Community College uniform such as blazers, skirts, tie, cardigans, sweatshirts, PE an dance kits are available to order through our official online supplier, Premier Sports.
To order: http://icc-uniform.kitfor.co.uk/
College Uniform
The school uniform is worn by all students in Years 7 – 11. It is standard in colour and has been designed to be inexpensive and durable.
Trousers must be suit material, lycra or cotton chinos are not permitted. Any type of skinny trousers will not be tolerated.
For all students:
Flat black plain leather shoes
White shirt – button at the neck – short or long sleeved (no cap sleeves)
College tie
Cardigan (optional)
Blazer – college logo
Straight leg black trousers (not skinny leg trousers)
Girls are to wear a black pleated skirt
Black or white socks/black thick tights (leggings are not permitted)
A black college bag
Please remember:
The school tie must be worn so that the school logo is visible
Shirts are worn tucked into trousers or skirts
Undergarments must be white and not visible
Open toe sandals, backless shoes, heeled shoes, canvas, suede or trainer style shoes or boots are not permitted
Hats, caps and outdoor coats are not permitted inside the building
Hipster, ¾ length, leggings, lycra, skinny trousers or any other fashion trousers are not permitted
Headbands and hair ties must be black
Hooded sweatshirts or any other type of jumper are not permitted
Blazers must be school issue with an embroidered badge. No other jacket or blazer is permitted
Students are expected to carry a suitable school bag, carrier bags are not considered suitable. Handbags are not permitted in school
Extremes of hairstyles or colour are not permitted. We would prefer students not to colour their hair
Form tutors will check each day that the correct uniform is being worn as outlined. If there are temporary problems concerning wearing the correct school uniform, a note must be presented to explain the reason. However, students not wearing full uniform will be placed in Alternative Provision until the matter is resolved.
Expensive fashion wear is not to be worn and the school will not take responsibility for the loss of such items.
Sixth Form Dress Code:
As part of being young, adult, role models within the school, sixth form students are expected to wear business dress based on the staff dress code. This does not have to include a jacket but must be formal business/office wear.
Male students need to wear a formal shirt, tie, business trousers and formal shoes. These do not need to be black and white and students are allowed to wear a variety of colours to express their own personalities. However, these must remain within the framework of formal business dress so, for example, white trousers would not be acceptable.
Female students can choose between wearing dresses, skirts or formal trousers. Strappy or sheer tops are not acceptable and skirts and dresses must be a professional length. Shoes should be of a formal design suitable as office wear.
Students sign a charter at the beginning of the year that has demonstrated their willingness to partake in the uniform policy for sixth form. This explains that casual clothing such as leggings,'jeggings', jeans, tracksuit bottoms and casual shoes such as converse and trainers are not part of the uniform policy.
Finally:
Jewellery is not permitted. Facial or body piercing will not be tolerated as it is considered a Health and Safety risk.
Tattoos and nail polish are not permitted.
Physical Education
There is an obvious need for safety and hygiene within Physical Education and so all students are expected to wear their PE kit for every lesson, tie long hair back and to take pride in their appearance. Jewellery is not permitted in college, so we do not expect it to be brought to the PE faculty area. Watches, valuables (including mobile phones etc.) are to be either left at home or safely stowed in lockers before the beginning of lesson, as PE staff are not responsible for any losses.
PE kit should be clearly marked with the students name.
Kit must be brought to lessons even if there is a valid reason why students are not taking part, as they will be given non-physical roles within the lesson and the PE faculty would not like their college uniform to be damaged or get dirty.
School PE/Dance Kit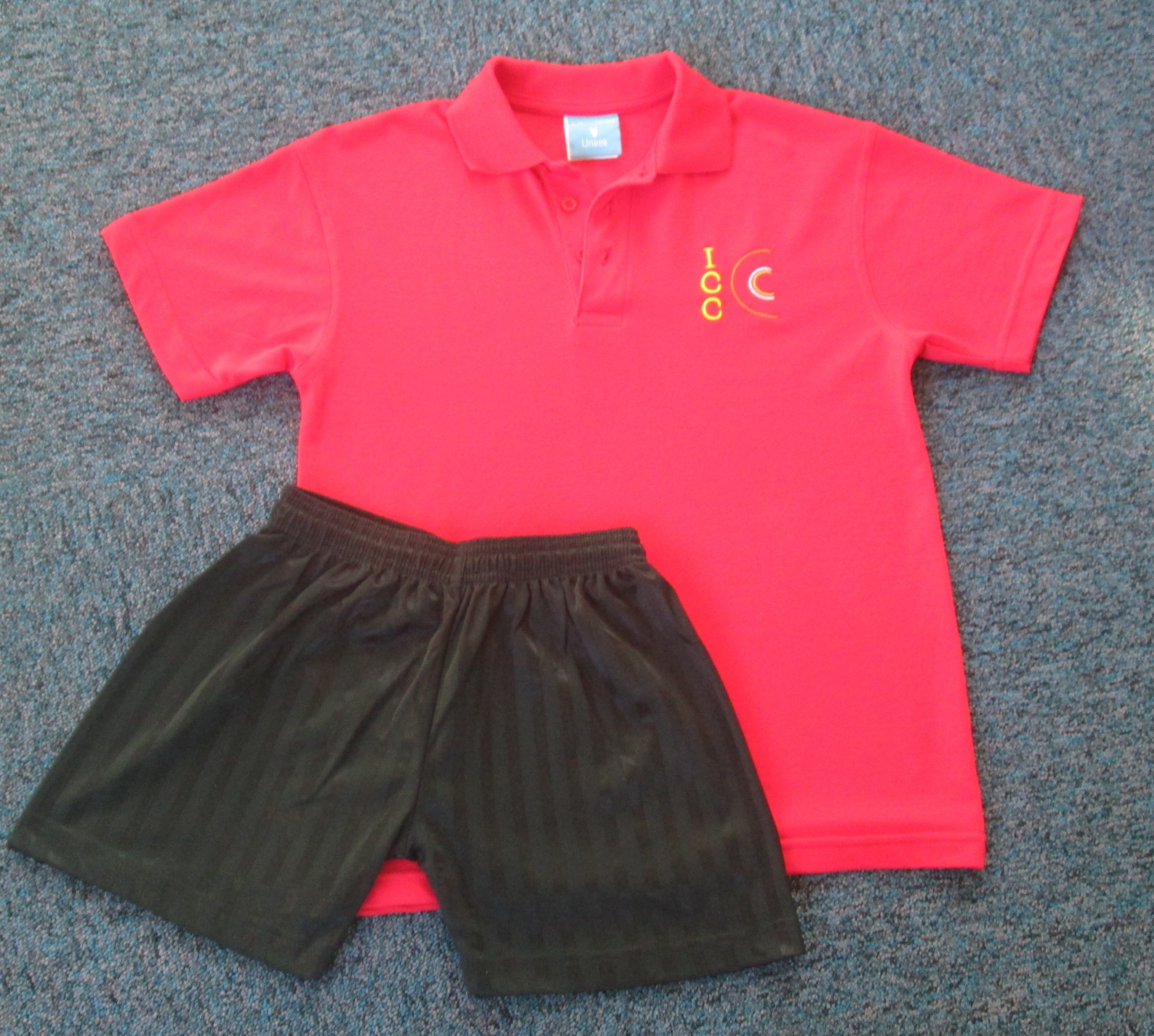 Indoor Activities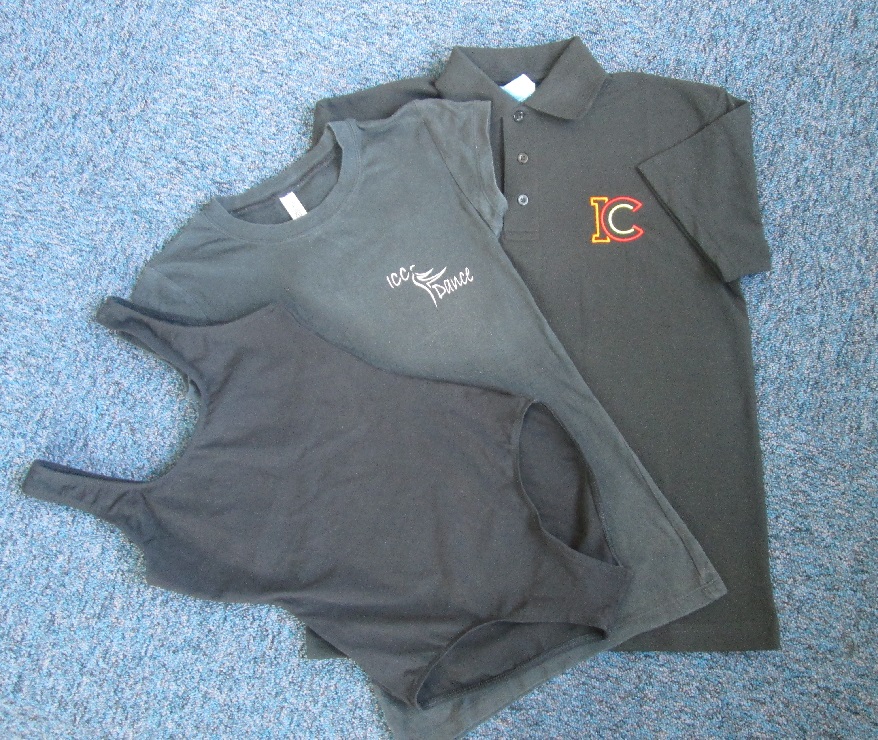 Red polo shirt
Black shorts
Black or white socks
Trainers – Should be suitable for the surface that is being played on and have ribbed soles that provide a secure footing. Therefore plimsolls, vans and converse type trainers are NOT suitable
Outdoor Activities
Reversible rugby top
Red polo shirt
Black shorts
Black tracksuit bottoms
Black or white socks
Trainers
Football boots – For use on the field bladed or studded soles are recommended in sports where the surface is soft slippery so as to ensure a secure footing
Shin pads – These are recommended for personal protection in contact/semi contact sports, e.g rugby, hockey and football
Gum shields – These are recommended for sports such as hockey and rugby as they provide students personal protection and lower the risk of injury to the mouth
School bags and other equipment
Parents will appreciate that text books are costly so it is important that each student should be equipped with a large strong bag. You are asked to ensure that it is not over‑sized but large enough to take a fair number of books without bending or distortion. Handbags are not permitted. Back packs and satchels are our preferred style.
Students are required to have a clear pencil case to carry their equipment. This should contain a minimum of pen, pencil, ruler and eraser. Pencil cases containing equipment can be purchased from the Finance Office.
Please note that students can bring their own mathematical equipment and their own coloured pencils and felt tips. Black pens are required for all written work and examinations.
Lockers
Lockers are available. An annual charge is levied together with a refundable deposit. Lockers are provided on a first come first served basis. A letter giving details will be sent home at the start of term.
Care of property
The County Council has no legal liability to make good personal property damaged, lost or stolen on the premises. It is important therefore that students should not bring money in to the school unless it is for some particular school purpose and in that case it should be handed to the Finance Office for safekeeping until needed. I would emphasise that you should not allow students to bring possessions into school are not actually needed for the working day.
Mobile Phones
Although students are permitted to bring a mobile phone into school they must be switched off and carried in their college bag or placed in their locker.
Students misusing their phone will have it confiscated. A contract will be issued and parents will be asked to collect the phone from the main office. We prefer students not to bring expensive items into school and if they do it is at their own risk.