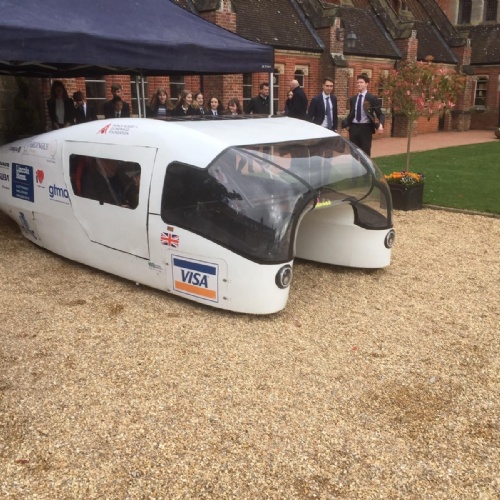 Ifield Community College have recently embarked on an exciting new project in partnership with Ardingly College, which involves designing and building a solar vehicle.
oming Events:
11th May - EVER Conference in Monaco. Callum Porter will fly out for the day to represent ICC at www.ever-monaco.com/en/
18th May - STEM in the Park, Memorial Gardens, Crawley
23rd - 27th May - Albi Eco Race with Year 9 students from ICC and Ardingly
21st June - TES awards London, (ICC/Ardingly joint award shortlisted)
26th June - Big Bang South East
8th - 22nd October - BWSC in Australia
UPDATES:
Saturday 4th May
Some bad news this week with the news 'The Outback Buster' battery won't be fitted to the car. This means we will struggle to do a full 120km stint between checkpoints.
Happier news though is the year 9 students are getting ready for Albi on the 23rd May
This weekend saw our students rested, refreshed and ready to tackle anything on their return to Ardingly.
After the Easter holidays and a three weekend break everyone was excited to be back on project and learn what was needed next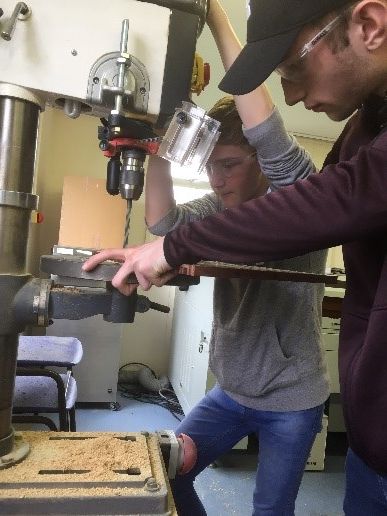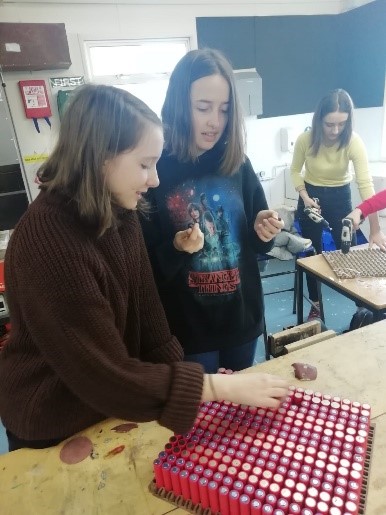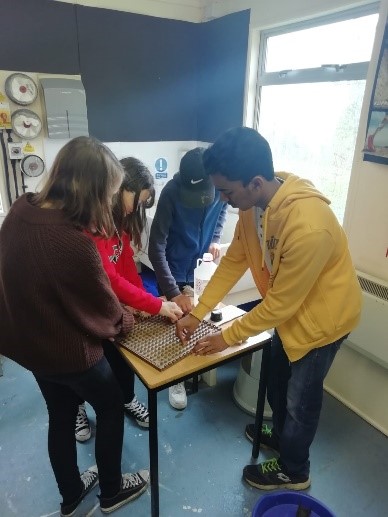 After being updated on the progress of the project, including the new battery casing and ongoing creation of housing for thousands of battery cells, the software required to manage them and the finalising of details for the Albi trip, students were then asked to repeat their renovation of the older battery cells with all the remaining blocks left. This was a big task requiring all hands on deck to clean and prepare the older batteries and casing, drill out the space for the new soldering gun and get them ready to be replaced and upgraded.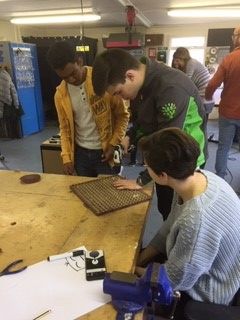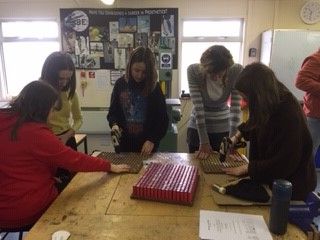 During the week the TES awards were announced and ICC in collaboration with Ardingly have been shortlisted. Exciting news, stay tuned to see how it all develops.
Thursday 4th April: Year 9 students along with Sixth Form and staff visited Ardingly College where they met the Prince Albert of Monaco. To view photos of the day, Click here.
Excellent news, we have just been informed that the project has been shortlisted by TES to receive an award.
Link to the Mid Sussex Times newspaper article.
This will culminate in the vehicle and students from both schools taking part in the Bridgestone World Solar Challenge (BWSC) in October 2019. The 3,000km route starts from Darwin and finishes in Adelaide. The car will be driven by sixth form students during the five-day race where we hope to become the first UK team to complete the whole 3000km.
The joint venture is enabling pupils to develop several important skills, bringing together engineering, science and creative abilities. Not only that, we shall be the only European (and possibly global) schools entry to take part in this exciting opportunity.
The 2-seater car weighs just 450kg and has a top speed of 75km/hr. The car has recently taken part in the iLumen European Solar Challenge and came 6th place in the Cruiser Class. The cruiser class for the 2019 BWSC is for solar cars designed for practicality and acceptance in a global market segment. Cruiser Class teams aim to change the way we think about what we drive and what fuels we use. Which hopefully gives the students and those that are taking part in the design and manufacture of the vehicle a head start in an increasingly competitive search for future energy sources as we become less reliant on fossil fuels as a society.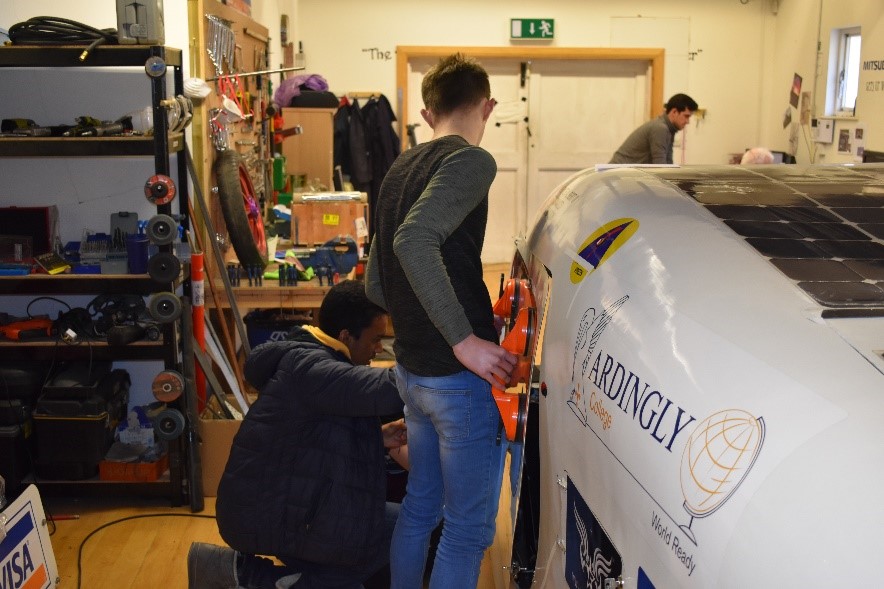 ICC are currently in the process of designing new doors for the car which need to be aerodynamic, allow the driver and passenger to get out safely and keep the Australian dust out of the interior. We are progressing very well towards this goal with year 9 and 12 students spending their Saturday mornings, and time after school each day working hard to try to get the job done before Prince Albert of Monaco visits on the 4th of April to view the car.
By taking part in this collaborative venture it enables students to work on real world applications and deepen both their scientific and design technology capabilities for employers and higher education establishments in an unparalleled way. For some students the project involves working on promotional material using various electronic and traditional media. If you would like to offer any (much needed) help or assistance with our exciting project, then please get in touch with one of the ICC team at dbi@ifieldcc.co.uk or sga@ifieldcc.co.uk.
Click here to view photographs