The College holds its Sixth Form Open Evening events in the autumn term and individual tours during the college day.
Tours of Ifield Community College are available all year.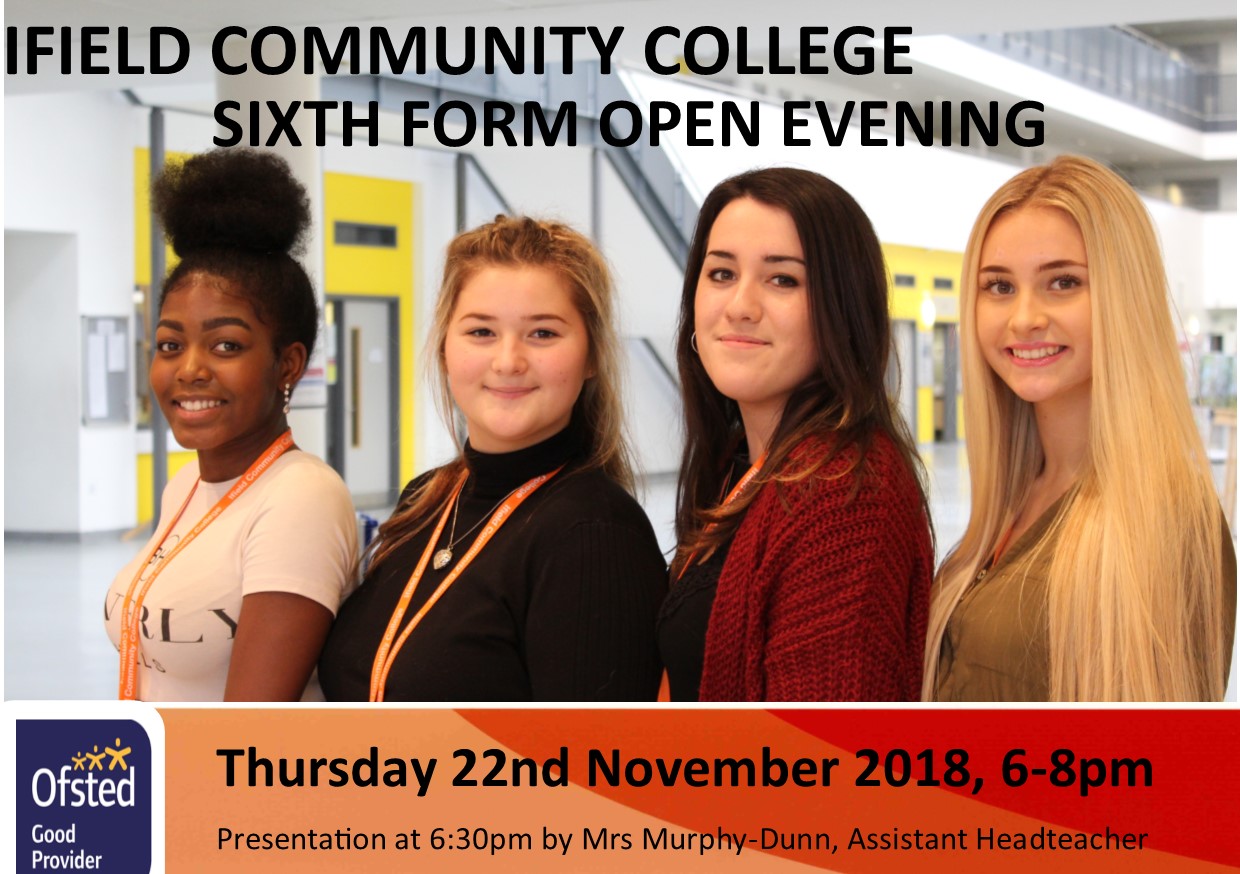 Parents/carers and students have the opportunity to speak to subject teachers and students to discuss the exceptionally wide range of AS, A-Level and BTEC subjects we have to offer students.
Presentation by Mrs Murphy-Dunn at 6:30pm.
Please contact Mrs Lambert on 01293 420500 or email jla@ifieldcc.co.uk if you would like to book a tour of the school.