Educational Psychologist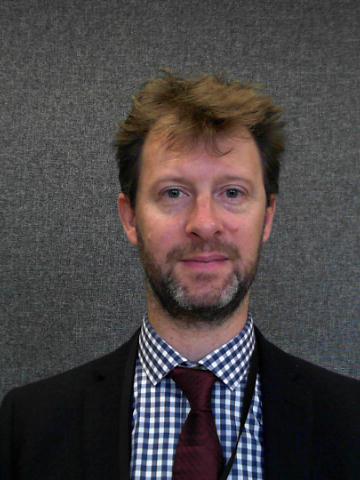 Mr Xavier Eloquin is a chartered Child and Educational Psychologist and associate fellow of the British Psychological Society. He is a certified Human Givens Psychotherapist and an affiliate of OPUS (an Organisation Promoting an Understanding of Society). He is passionate about the power psychology has to enrich the lives of children, teenagers, parents and teachers. He worked as an Educational Psychologist for the Local Authority for nine years and now has an independent practice supporting a number of schools directly.
Xavier has worked with children and young people with a range of difficulties (and abilities) in a wide number of settings. These include:
Social, emotional and behavioural difficulties – in mainstream and specialist settings
Moderate, severe and profound and multiple learning difficulties
Autistic spectrum disorders and other social communication difficulties
A range of settings including mainstream schools, special schools, residential schools and care homes.
He has also been a Consultant Psychologist to a Forest School and co-wrote a chapter on the positive effect Forest Schools have on emotional development.
Xavier has also done additional training in a range of areas, including Crisis Psychology and has supported schools and care homes during and after critical incidents and sad events. A growing interest is in the organisational dynamics of schools and he has consulted to Head Teachers, Senior Management Teams and other groups, exploring relational dynamics and how to build more effective and cohesive teams. He has worked with the Supreme Educational Council, Qatar, training SENCOs on aspects of Special Educational Needs and how to support colleagues. With a colleague at the Tavistock Clinic, London, he runs the "Managing Organisational Change in Schools" workshop, which supports leaders and managers in making sense of, and planning, culture changes in schools.
Specialist Occupational Therapist/Mental Health & Well-being Consultant
Dr Rob Kirkwood works as a specialist occupational therapist and is a member of the British Association of Occupational Therapists (BOAT), the Royal College of Occupational Therapists (RCOT) and the Sensory Integration Network UK and Ireland. Rob is registered to practice through the Health and Care Professions Council (HCPC).
For over 10 years, Rob has been specialising in the mental health and emotional well-being needs of children, young people and their families; in a variety of settings including schools. As well as mental health and emotional wellbeing, Rob's specific areas of interest also include: neurodevelopment, sensory processing and attachment. Rob continues to work in the NHS as well as in independent practice, giving consultation to schools and interventions to students, undertaking neurodevelopmental and paediatric assessments, and working with individual clients and families.
Rob gained a Professional Doctorate in Occupational Therapy in 2013 for participatory action research undertaken with young people, exploring their lived experience of hearing impairment. Rob has delivered training across numerous educational settings including schools and universities, has presented his research at conferences both nationally and internationally and has more recently co-edited a text book exploring diverse roles for occupational therapists.