Mrs Sinclair, Options & Pathways Co-ordinator (Level 6 Qualification in Careers Leadership)
Email at vsi@ifieldcc.co.uk or call 01293 420500.
Get Career Confident
In an effort to ensure that your students are all able to receive the one-to-one careers guidance that they are entitled to, please find below a link to a booking form with Get Career Confident, an impartial external careers advice service that can assist your young person with their decisions for their future, whichever pathway they choose to take.
These are available for you to book yourselves, and will complement the careers advice available to your young person in school.
As always, if you have any questions, concerns, or would like to speak to me in more detail, please do not hesitate to get in touch.
Mrs V Sinclair, Futures Leader

ICC Compass Evaluation.
"All ICC students are entitled to impartial careers education, information and guidance which will enable them to develop the knowledge and skills they need to make successful choices, manage transitions in learning and move into further education and work." (Options and Pathway Coordinator at ICC)
"Effective careers education and guidance support pupils to continue in education or training on leaving the school. The guidance is highly valued by pupils and they appreciate the careers advice provided for Years 8 and 11 on days which have a dedicated PSHE focus. As a result, pupils are aware of the wide range of career opportunities available to them. Visits to local universities are helping to raise the aspirations of pupils from Year 7 onwards. As a consequence of the school's effective support and guidance, the vast majority of pupils leave school to pursue education, employment or training opportunities." (Ofsted, 2018)
The ICC Careers, Options & Pathways programme includes:
All learners in school will take part in a careers programme that helps them to:
Understand their education, training, employment and other progression opportunities
Develop the skills they need to plan and manage their own personal development and career progression
Access relevant information and learning from taster activities and experience of work
Make and maintain individual progression plans to help them improve their prospects of success
Offer feedback and ideas on how to improve the careers programme
Have access to, and support with using, careers information that is easy to find and available at convenient times and in convenient locations including:
on the school website , desktop and CRL (Careers, Options and Pathways)
comprehensive, giving details of all progression (e.g. software such as Higher Ideas & JED)
access to information regarding possible financial help
comprehensive STEM programme
full and comprehensive programme of post-16 options and university application support (EMD / IBR)
Provision of careers guidance that is:
impartial
up to date
confidential
focused on individual needs and fit for purpose
supportive of equal opportunities
provided by people with relevant training and expertise
Partnerships:
Coast to Capital business partnership with Martine Corbett of Wilmott-Dixon
ICC now part of regional inter-school Crawley IAG Group guided by Alison Constable, Crawley Borough Council
Comprehensive links with STEMSussex (regional STEMNet coordinators and facilitors), includes industrial links, on- and off-site activities, work experience, summer schools and mentoring
NCOP partnership
Regional LEP
A Widening Participation Partnership Agreement is in place between ICC and Brighton and Sussex universities
WSCC Apprenticeship Service – Vanessa Potter
Additional apprenticeship providers, including Rewards, Rate my Apprenticeship and AiS
BrightMed (Brighton & Sussex Medical School) along with WEx placement links with Royal Brompton Hospital
Villiers Park Scholarship programme (University of Sussex)
Be the Change Mentoring
Brightside mentoring
HE contact links with Chichester / Brinsbury / Crawley College, East Surrey, Plumpton, Met (Northbrook and Brighton College), DV8
Industrial links, including Thales (including WEx) and Gatwick Airport (VI form EDT/EES programme)
*WP- Widening Participation
Ifield Community College lies in an area "where fewer than average people go to university". As such many of our students are eligible for this FREE scheme.
An overview of just some of our wide and varied event activities from the last academic year.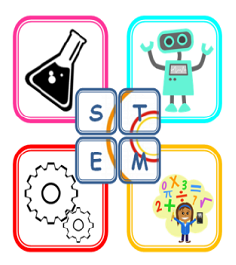 STEMatICC
STEM (Science, Technology, Engineering, Maths) related workshops, clubs, visits and activities at Ifield Community College in Crawley.
Transition Buddies 2018-19
As part of our commitment to getting more students aware of further education, we are committed to the COMPACT PLUS scheme run by the University of Brighton.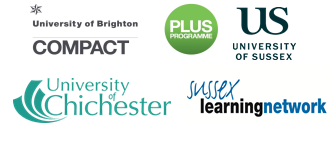 Options and Pathways Widening Participation (WP) Programme (RAP). ICC are pleased to be part of this programme which is a careers education programme for KS3 students.
Click on the below logos to be taken directly to the websites.

Brightside is a charity that believes that every young person should be able to fulfil their potential, regardless of background. Their mission is to provide the young people that need it most with knowledge, support and connections so that they can make confident and informed decisions that enable them to fulfil their potential.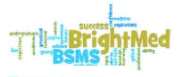 BrightMed is the BSMS widening participation programme that seeks out young, talented people who have the potential to become tomorrow's doctors but who may not have considered it as a possibility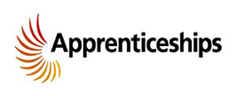 "Being an apprentice gives you the opportunity to gain a recognised qualification and develop professional skills, while earning a salary, inside some of Britain's best companies". (Quote taken from the website).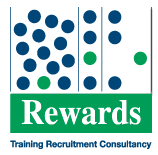 The Apprenticeship scheme can be accessed through Rewards Training, who will work in partnership with you to find the Apprenticeship vacancy that suits you.