The Governing Body at Ifield Community College
| | |
| --- | --- |
| | Angela Daniels is the Chair of Governors and can be contacted by email at ClerktoGovernors@ifieldcc.co.uk Alternatively letters can be posted to ICC where they be forwarded on to Mrs Angela Daniels, Chair to Governors. |
The Full Governing Body (FGB) consists of 12 Governors and one Associated Member:
4 Parent Governors (1 vacancy in September 2018)

2 Staff Governors

1 Local Authority Governor

5 Co-opted Governors

1 Associated Member
There are 11 meetings throughout the academic year, with additional meetings as necessary. In addition there is a Finance Committee which meets four times a year and a Pay Committee which meets once a year.
What is the role of the Governing Body
The governing body is responsible for overseeing the conduct of the school. It is the school's accountable body who work with the Principal on the following:
​Provides a strategic view of the school by establishing a vision and setting the purpose and aims of the school within an agreed policy framework. It appoints and performance manages the Headteacher, agreeing the school development plan which includes setting targets with supporting budgets and staffing structures
Monitors and evaluates the work of the school by reviewing the performance of the Principal, the effectiveness of the policy framework, progress towards targets, and the effectiveness of the school development plan
Reviews the school self-evaluation process and actively participates in the school development plan and any Ofsted reports. In addition it holds the Principal to account for the performance of the school and ensures that parents are involved, consulted and informed as appropriate, with information to the community being made available when required
For governors gain knowledge of how the school operates they need to receive training, by attending meetings, and by getting to know the school community, for example through visits to the school during the school day
Governors work together as a team, under the leadership of the Chair of the Governing body. All of our governors are required to adhere to a Code of practice.
Governor Details
Governor Personal Statements
Angela Daniels - Chair
Co-Opted Governor
Governor Link - Mr Laundon, Safeguarding
Also on the Finance Commitee
Philippa Mallett - Vice Chair
Governor Link - Carole McIver-Wren, Teaching and Learning
4 year term of office, expires 2nd November 2021
I am a parent of a year 11 student and became a parent governor in November 2013 when my youngest child started attending the college. My two older children also attended ICC.
I have a keen interest in the college providing the best education for all our students. In the time I have been a Governor I have seen many positive changes and feel with the strong leadership and support for the college these changes have improved the teaching and learning which in turn shows in its results.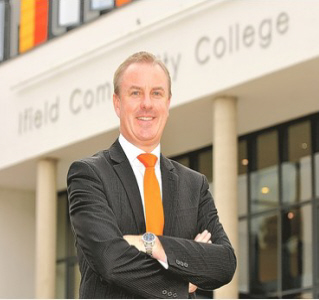 Mr Rob Corbett - Principal
Staff Governor
Also on Finance Committee
I have been Principal at ICC since September 2014 and absolutely love my work here.
I was previously Headteacher at Tideway School (now Seahaven Academy) in Newhaven for five years, Deputy Headteacher at Oakmeeds Community College in Burgess Hill (now Burgess Hill Academy) for six years and was Assistant Headteacher at Woodbridge High School in north-east London for three years. All were diverse, co-educational comprehensives giving me a wide range of senior leadership experience. I had worked at two other London Schools prior to these teaching Maths and Physics.
I have worked, almost continually, with governing bodies since 1998 when I was elected staff governor at Shene School where I was the Head of Maths. Experiencing school governance at four previous schools has helped shape the approach we have taken to governance at ICC to ensure the governing body hold the staff, particularly myself, to account for the school's work. We strive to ensure the governing body has all the information and contact it needs to do so efficiently and effectively.
In September 2014 the school was in a difficult situation and I am very grateful to all the governors who have been involved in seeing it's improvement to be a successful school which secures good progress for all our students. We continue to strive to improve further.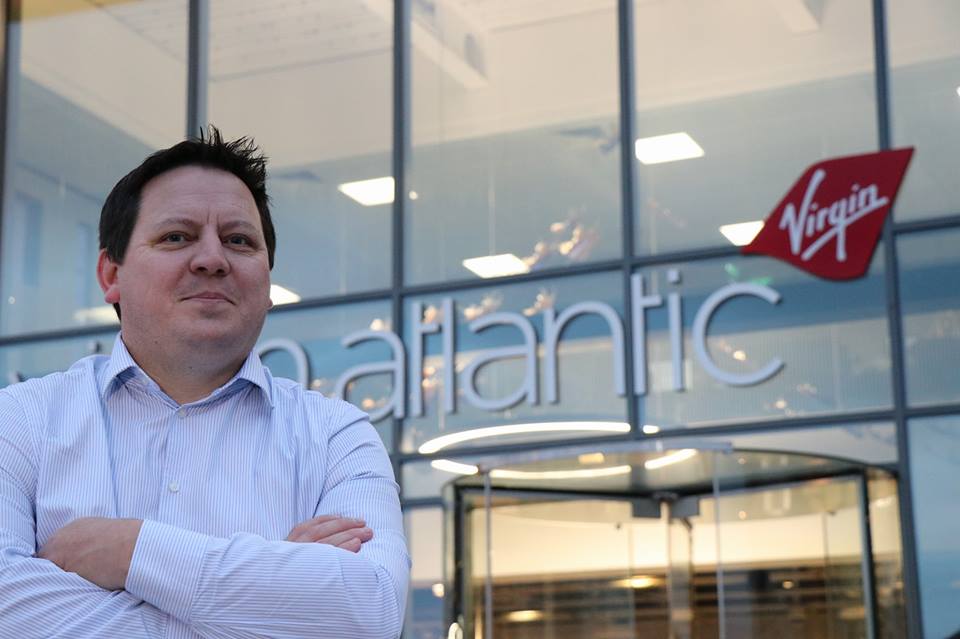 Micheal Peters - Parent Governor
Governor Link - Rob Corbett, Principal - Strategies
4 year term of office, expires 6th February 2021
I am a manager for Virgin Atlantic and have worked there for the last 20years. I have two children at ICC currently in Year 8 and 10 and have a keen interest in both there and the rest of the students education and future. There are so many challenges facing education and schools on a daily basis. I only joined the Governing body early this year but have already learnt a lot and understand the schools current journey so much has changed and appears to be going in the right direction, the future looks BRIGHT.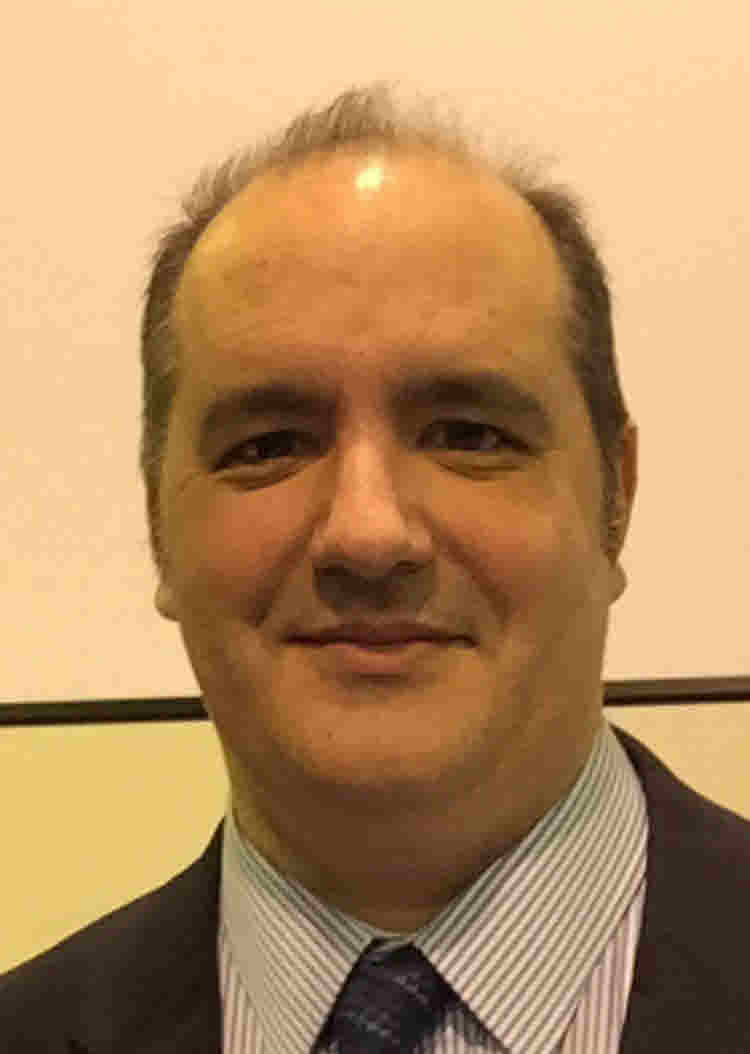 Ritchard Burrows - Co-Opted Governor
Governor Link - Carl Pittaway, Outcomes
4 year term of office, expires 28th April 2019
Also on the Finance Committee
I am a branch manager with Barclays. It is through Barclays commitment to supporting schools that I was introduced to ICC, despite living in Crawley since I was 12. I'm proud to have been a governor since 2015, and look forward to helping the college develop and evolve.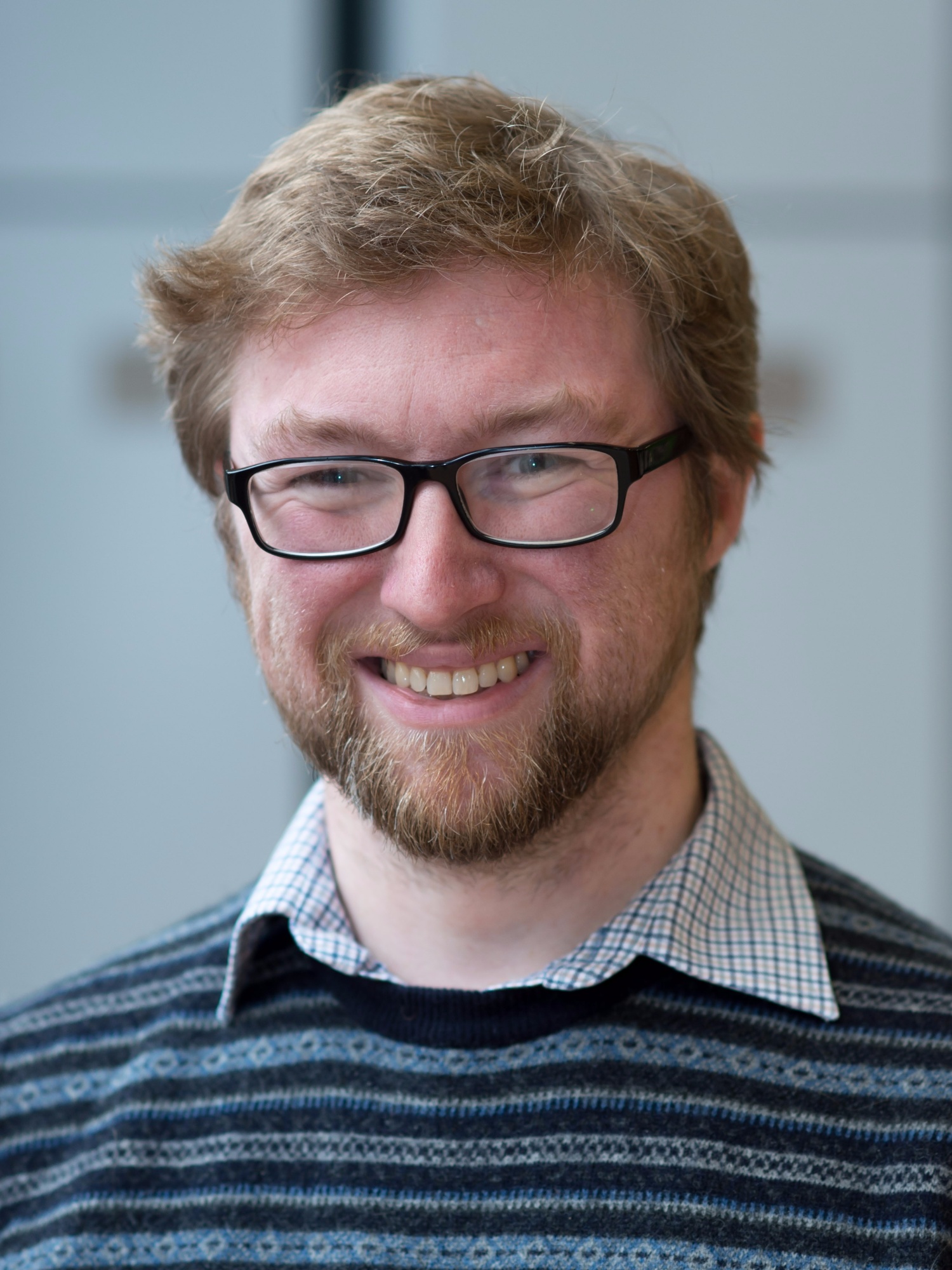 Dr Graeme Pedlingham - Co-Opted Governor
Governor Link - Elaine Murphy-Dunn - Sixth Form
4 year term of office, expires 11th October 2020
I am a Senior Lecturer in English at the University of Sussex.I am Head of the Sussex Foundation Years programme across most subject areas at the University, as wel as being a Director of Recruitment and Admissions. I have worked with a number of educational charities and taught in a range of secondary school settings throughout London and the South-East. I am currently leading projects on increasing access to Higher Education, supporting students with mental health difficulties through teaching, and managing student transitions.

Having lived in West Sussex almost all of my life, and with strong personal and professional links to the area, I am delighted to be able to contribute to the supportive, positive and successful environment at ICC for students and the wider school community. My interests include cricket and late-nineteenth century literature.
Dave Birkenhead - Staff Governor
Governor Link - Health and Safety
4 year term of office, expires 1st July 2018
I have been a member of staff at ICC since 2004, both as a geography teacher and now in the science department. This is my first term as a governor, and I currently am responsible for health and safety; as well as monitoring off site visits on behalf of the governing body.
As well as being a follower of Crawley Town Football Club, I am also treasurer for Horsham Fairtrade Steering Committee.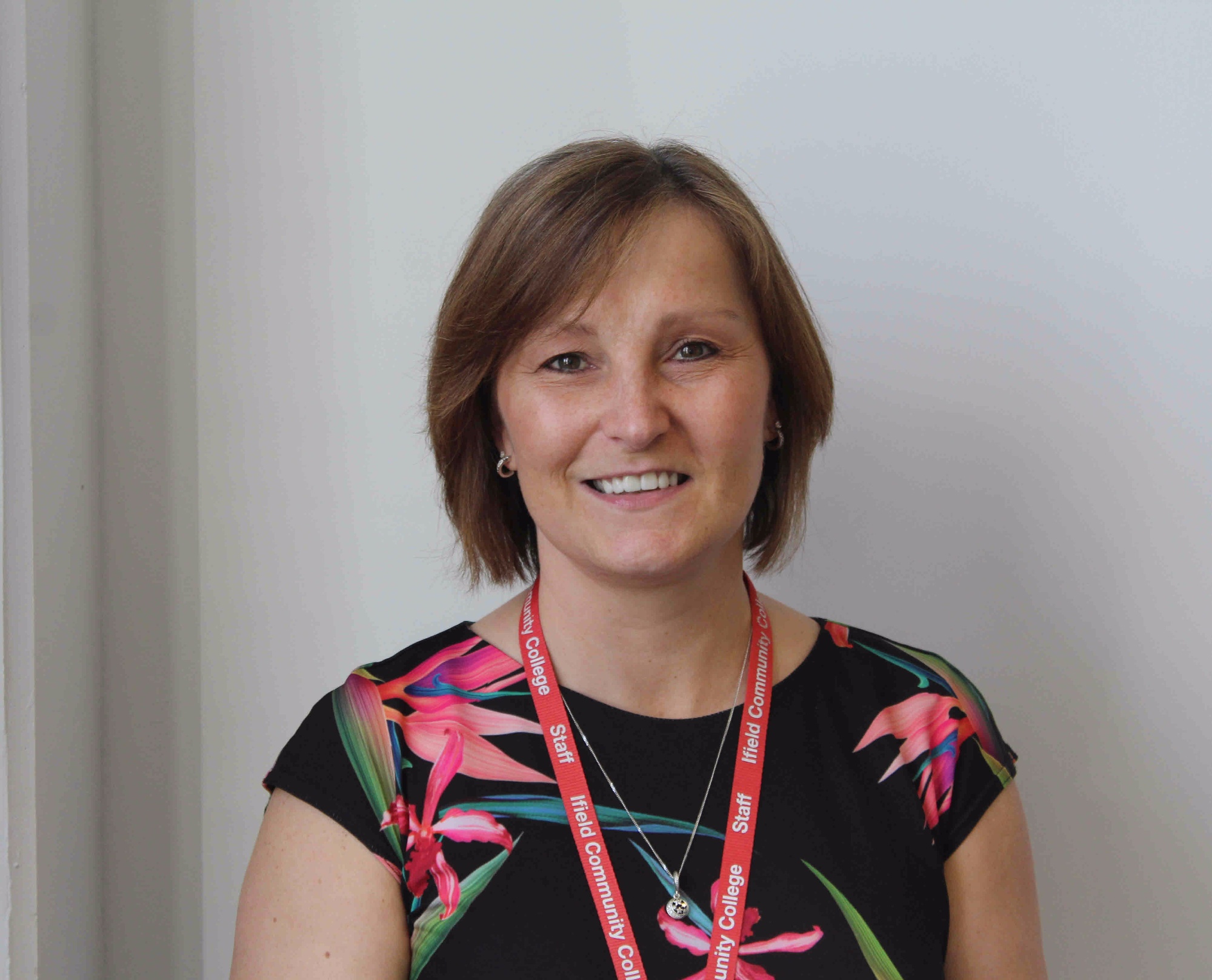 Debbie Williams - Co-opted Governor
4 year term of office, expires 4th October 2021
Governor Link - Amanda Jackson, Inclusion, SEN,LAC
I have been a member of staff at ICC since November 2002, where I was first employed in the Adult Education Centre in the evenings, while my two daughters were young. In January 2004, I joined the Support Staff team, becoming a Finance Assistant in the school office & then gaining promotion to Bursar in September 2013. In September 2015, I became HR & Student Services Manager, dealing with advertising our vacancies, new recruits & those staff who leave us for pastures new. This is my first term as a Co-opted governor, and I am excited and proud to become more involved.
As well as being a busy mum, I like to go to the gym regularly & I also enjoy running, although I think my marathon days are now over!
Robert Licence - Parent Governor
Governor Link - Rob Corbett, Strategies
4 year term of office, expires 2nd November 2021
I have been involved with the school since 2008, both my children have attended ICC, my son is in the Sixth Form and my daughter is currently at university. I also help in the school with the GCSE examinations being a scribe/reader for students. My career has been with the emergency services, I am a police control room superviser at Lewes and have been with the police for 27 years. Mr Corbett has my full support as he attempts the difficult task of maintaining our childrens' education within his budgetary constraits. I will also ensure students' best interest are my priority.
Claire Bradbury - Parent Governor
Governor Link - Paul Hamling
4 year term of office, expires 2nd November 2021
Chermaine Terblanche
Local Authority Governor
4 year term of office, expires 6th December 2021
Morag Knox-Crawford
Associate member - Non voting
2017-18 Meeting Dates
autumn
spring
summer

Full Governors' Meetings

Thursdays 6pm

7th September

5th October

2nd November

7th December

4th January

1st February

1st March

19th April

3rd May

7th June

5th July
autumn
spring
summer

Finance Committee

Meetings

Thursdays 5pm

5th October

1st February

19th April

3rd May
Finance Committee and Terms of Reference
In addition to the Full Governoring Body meetings there is a Finance Committee which meets four times a year.
Finance Committee
Mr Shahbaz Hussain (Chair)
Mr Rob Corbett
Mrs Angela Daniels
Mr Ritchard Burrows
Mrs Phillipa Mallett
Finance Commitee Terms of Reference
Membership
The Committee shall comprise of at least 3 Governors.
The Committee may have in addition, such non-voting members as the Governing Body shall appoint.
The Governing Body may remove or replace a member of the Committee at any time.
Quorum
The quorum shall be three Governors or 1/3 rounded up, whichever is the greater.
Chairman
The Committee shall appoint a Chairman at its first meeting held in the Autumn Term of each year or in-year if a vacancy arises. In the absence of the Chair of Finance a member of the committee may chair as nominated by the Chair of Finance, or the Chair of Governors in the absence of the Chair of Finance.
Meetings
The Committee shall meet at least once per term or otherwise as required.
Meetings shall be conducted in accordance with the Education (School Government) (England) Regulation 1999.
Governance (Procedures) (England) Regulations 2003
Terms of Reference
To provide guidance and assistance to the Headteacher and the Governing Body in all matters relating to budgeting and finance.
To prepare a budget, annually, for the approval of the Governors.
To prepare and review financial policy statements, including consideration of long term planning and resources, for approval of the Governing Body.
To review the level of delegation to the Headteacher for the day-to-day financial management of the school budget, for the approval of the Governing Body.
To ensure that all financial transactions are conducted in accordance with good practice as directed by the County Council.
To ensure that best value is achieved in financial transactions.
To receive, and where appropriate, respond to periodic audit reports of public funds.
To ensure that non-public funds (e.g. school private funds) are audited annually and that a certificate of audit is presented to the Governing Body
The Principal, if he/she has chosen not to be a Governor, cannot be counted for the purpose of a quorum and cannot vote.
If you wish to contact a member of the governing body or have a general enquiry then contact the Clerk to the Governors, Ms Brown at ClerktoGovernors@ifieldcc.co.uk
If you are interested in becoming a Governor please see our current vacancies, click here.