Are you considering training as a teacher? Not sure where to start? Attend Get into Teaching's free Train to Teach event in Crawley on 28 Feb and find out about the courses, training bursaries and support on offer https://bit.ly/2HmdZiC to train as a teacher? You could get a £26k tax-free bursary to traintoteach. Find out more view the Get Into Teaching website, click here
The Southern Collaborative Learning Partnership (SCLP) Alliance – to innovate, inspire and transform
The SCLP Alliance is a not-for-profit organisation run by schools for schools. We are a collective of like-minded schools who are committed to developing longitudinal, high quality, cost effective professional development for all staff.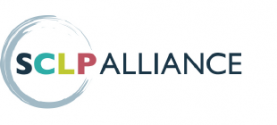 We were designated Teaching School status in March 2013 which allows us to take a lead role in school-centred training and professional development. We aim to work in trusting partnerships to achieve a sustained impact, ensuring consistently good and better outcomes for all children. The SCLP Alliance is committed to creating opportunities to innovate, inspire and transform through a collaborative partnership based on trust, respect and integrity.
We offer support for staff and other schools through:
School Direct (ITT): working in collaboration with the University of Brighton to provide initial teacher training based in our partnership schools
Professional Development: offering an extensive development programme for teachers and other school staff throughout their careers.
Support for Schools: a range of school to school support professionals and activities.
Research and Development: supporting the development and use of evidence-based research to inform our work.
See the SCLP website for further information.